At the time when you are dealing with pest infestation in your home, there are many advances to opting for professional pest management solutions. In parkland, these services protect your home and family from the hassles of the pests and can really keep you on the side of safety and health. Pest control services are crucial both inside and outside of your property since pest infestation is hazardous in various ways. When you opt for specialized pest control services in Parkland, you are taking the best measure to keep your home secure and healthy.
With extermination services, you can get rid of all the hazards that pests can cause to you, your family, and your property. In the following passages, you can learn more about professional pest control services.
Reasons to go for professional Pest Control Services
Here are the reasons to hire professional pest management services.
A DIY Pest Control Is Not Always effective
In the market, there are many pest killing products available, and these assure you to get your property free from pest infestation problems. These products might come to be highly effective at first, but these will not eradicate your pest infestation from the root and not safely. This is the reason it is necessary to depend on specialized extermination services since your exterminators will take safe and effective measures. So you can catch your pest infestation earlier before it spreads considerably and becomes difficult to control, hire exterminators when you first notice the signs of pests in your home.
Pests can cause health problems
If you don't go for professional pest control services, the spread of disease by pest infestation would be highly considerable. Some common pests such as ticks, mosquitoes, and rodents can carry life-threatening diseases or viruses that can harm your health. Since it is impossible to assure whether a pest is carrying a disease, always go for the best idea. Stay cautious and appoint professional pest control service providers to get the best solution for pest infestation.
Pests Can hamper your property
Different pests pose different risks to your property. The termite infestation, hamper the structural stability of your home since these insects eat wooden furniture, timbers, wooden floors and any other wooden element that strengthens your home. No matter what type of pest infection your property is dealing with, it is necessary to undertake a specialized solution for pest control. This is to assure the security and stability or your property.
In the concluding passage, let's check out which extermination service provider will get you the best solution at the best rate.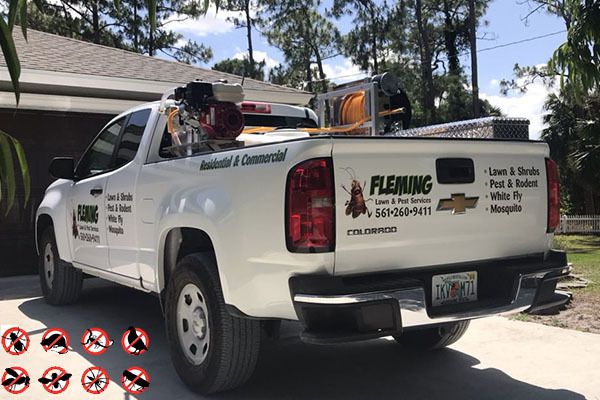 Contact professional service providers
Fleming Lawn and Pest Services offer the best pest control services in Parkland at the best rates. Here you can meet professional exterminators who have years of experience in this realm. They offer advanced solutions for pest control so you get a safe and effective solution within your budget. Visit fleminglps.com to contact them or to learn more about them. Other articles accessible online can help you learn more about professional pest control services.